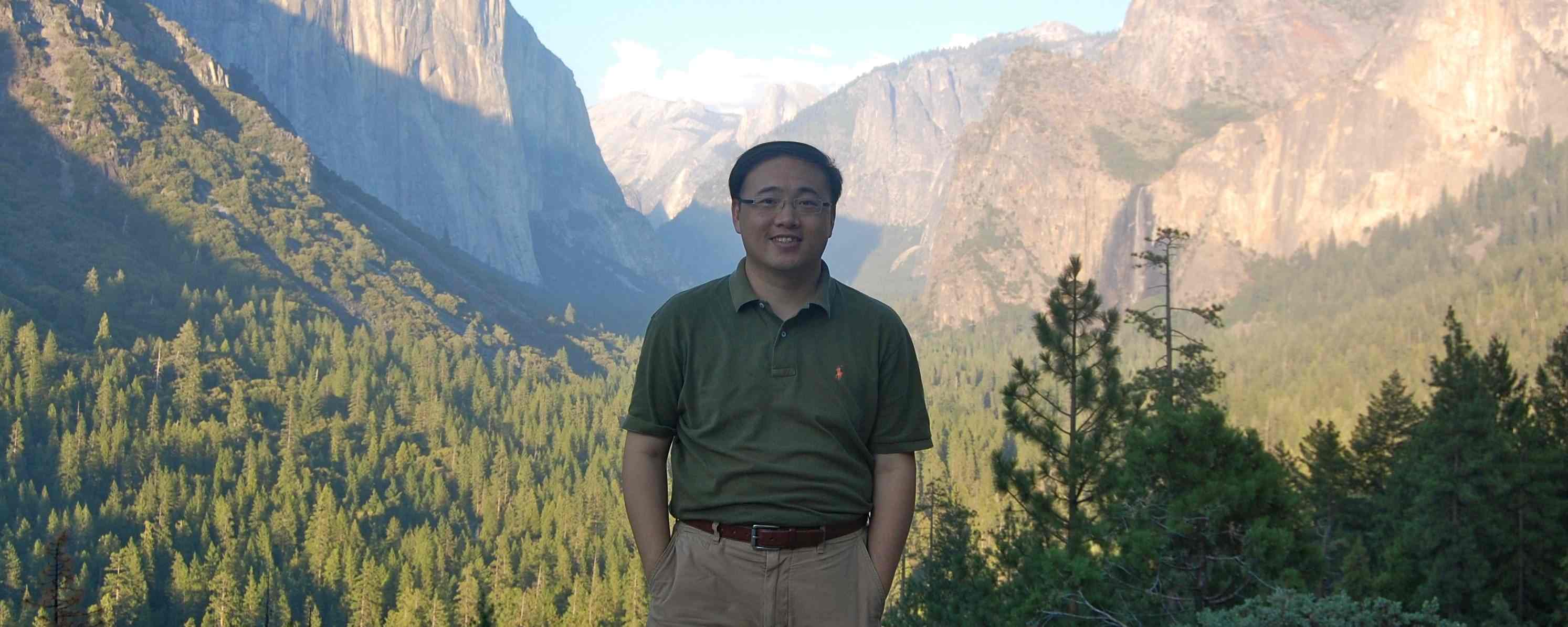 I am a deputy engeering director of Baidu, managing the company's multimedia department. My team innovates search technologies and products everyday, by making better use of speech, images, videos, and musics. Before April 2012, I led the media analytics department of NEC Labs in northen California, developing intelligent systems involving machine learning, image recognition, multimedia search, data mining, and human-computer interface. Before joining NEC, I was a senior research scientist at Siemens. I obtained PhD in Computer Science at University of Munich, Germany, in July 2004.





Area Chair, NIPS 2012.
Taught Dragon-Star Lectures on Machine Learning at Tsinghua Univesity, together with Tong Zhang, August 6-10, 2012
Invited lecture at Deep Learning and Feature Learning Summer School at UCLA, July 18, 2012
CVPR2012 Tutorial: Deep Learning for Vision. Together with Rob Fergus, Honglak Lee, MarcAurelio Ranzato, Ruslan Salakhutdinov, Graham Taylor.
Taught a class CS121 "Introduction to Artificial Intelligence" at Stanford University, 2011.
Area Chair, NIPS 2011.
Area Chair, ICML 2011.
Invited talk at Bay Area Vision Meeting 2011.
Invited talk at NIPS 2010 workshop on Deep Learning and Unsupervised Feature Learning.
We achieved No.1 place in the first ImageNet Large-scale Visual Recognition Challenge!
ECCV Tutorial "Feature Learning for Image Classification", together with Andrew Ng, Sep. 5th, 2010
Invited talk at Sino-USA Summer School in Vision, Learning and Pattern Recognition 2010
Invited tutorial on latent-variable relational models, Summer School on Modeling and Computation for Social Networks Whistler, Canada, June 26th, 2010
Our team's recent technology innovation was featured in CNN News, March 2010!
No.2 position in TREC Text Retrieval Conference Relevance Feedback Track. Active Learning using Transductive Experimental Design rocks!
Area Chair, ICML 2010, on Gaussian Processes, Bayesian Inference, Recommender Systems, and Statistical Relational Learning.
Winner Prize at PASCAL VOC2009 Challenge! Our team achieved No.1 places for 18 object classes among totally 20 classes! September 2009.
Session Chair of "Transfer Learning" at ICML09, and contributed to an ICML tutorial with Volker Tresp, June 2009.
Co-chair of ICML workshop on "learning feature hierarchies" with Ruslan Salakhutdinov, Yann LeCun, Geoffrey E. Hinton, and Yoshua Bengio, June 2009.
No.1 places in all the tasks we participated at the TRECVID 2008, organized by US National Institute of Standards and Technology (NIST), September 2008.