Workshop Program
First Session
Welcome
by the PC co-chairs
Industrial Keynote
by Ralf-Peter Schäfer:
Traffic Data Analytics for Smart Mobility and Traffic Management
(abstract and bio)
Initial Poster Session
get to know each other
Ralf-Peter Schäfer
(VP Traffic and Travel Information Product Unit & Fellow)
"Traffic Data Analytics for Smart Mobility and Traffic Management"
The presentation outlines the techniccal insights of TomTom's traffic data analytics portfolio processing billions of probe based speed information day-to-day.

With the introduction of TomTom's historical and real-time traffic technologies IQ Routes and TomTom Traffic in 2007 the portfolio has been implemented in over 50 countries globally. The backbone of the technology is community data from navigation devices; fleet management solutions as well as GPS based smartphone applications for road users. Today, the entire Community of TomTom Traffic consists of more than 450 Mio. GPS enabled devices as a basis for data analytics in Mobility, Planning, Geo-Marketing and Transport Management.

The continuously increasing community of connected navigation devices is also contributing for a better utilization of the road network when drivers follow dynamic route guidance. Precise traffic information used in navigation systems is a key asset to achieve better routing and up to date time of arrival information in congested areas around the globe. In 2011 the TomTom vision was published in a white paper namely the TomTom Traffic Manifesto.

As an analytical baseline to measure and benchmark the congestion level in cities TomTom publish the Traffic Congestion Index for over 250 global cities on regular basis. This gives people a fair benchmark to compare congestion level during normal business and peak hours as well as the worst and best rush hour period over a week.

The presentation will also outline the concept of TomTom City a brand new mobility platform to stimulate traffic management and mobility services around the connected car and connected user. In April 2016 TomTom launched the City Portal which is available under http://city.tomtom.com.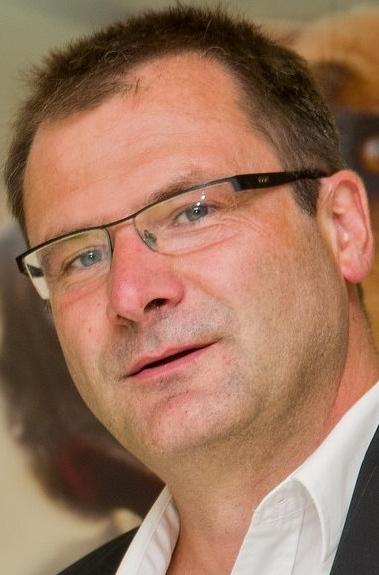 In January 2014 Ralf-Peter was nominated to lead the Product Unit Traffic and Travel Information where he holds global responsibility within TomTom for content and services around the journey as traffic, speedcam, parking,fuel prices, weather and other content&services.

From January 2012 til December 2013 Ralf-Peter Schäfer was leading the TomTom Traffic Product Unit. He is responsible for the global product development for traffic in the TomTom Group incl. engineering, product and program management as well as sales and marketing support.

He joined TomTom in August 2006 and started to work in a position of the Research Director of TomTom's Mobility Solution Department and as the Head of the TomTom R&D Centre in Berlin. In 2010 he got awarded as a Fellow the highest technical ladder within TomTom.

His major scope from 2006 was the development of the TomTom traffic portfolio incl. algorithms and software for the real-time traffic information service HD Traffic and the historic speed profile product IQ Routes. With his team he also developed the dynamic location referencing technology OpenLR to allow cost efficient transmission and exchange of map location.

Ralf-Peter Schäfer studied Electrical Engineering at the Technical University of Ilmenau in Germany and since 1991 he worked in several research organisations as the German Academy of Sciences, the German Center for Computer Science, the German Aerospace Center (DLR) before he joined TomTom in 2006. Main areas of activities in the past and today include traffic emission and traffic modeling, air polution analytics, static and dynamic content generation for traffic products, probe technology development from GPS and GSM sources as well as modeling and data processing techniques for traffic systems.
Second Session
GI-Science Keynote
by Mark Gahegan:
How do other science communities represent and analyse space and what can we learn from each other?
(abstract and bio)
Paper presentation:
Peter Baumann, Eric Hirschorn, Joan Maso, Alex Dumitru and Vlad Merticariu:
Taming Twisted Cubes
Mark Gahegan
Centre for eResearch, University of Auckland, New Zealand
"How do other science communities represent and analyse space and what can we learn from each other?"
Geographers and GIScientists are rightly fascinated about space: how it is comprehended, represented, communicated and analysed, and how our representations of space help to shape our understanding of the world. But Geography does not have a monopoly on space. Many research disciplines—operating over a wide range of scales—use space as the primary means for organizing their thoughts and their data, for example: Molecular Modelling, Drug Discovery, Star Mapping and Cosmology. One might reasonably expect that their conceptual models will be different from those developed by geographers, but are the spatial computing algorithms the same, and are there also universal concepts and methods that might form a common ground among the various 'spatial' disciplines?

The answer to this question could have important implications for the teaching and learning of spatial concepts, and also for the design and implementation of multi-scale (inter-disciplinary) spatial systems. It might also present opportunities to harvest new conceptualisations and analytical methods from other disciplines, and to share the understanding and methods we (as a GIScience community) have developed with our colleagues in other fields.

This talk examines how other research communities represent and compute with space, and the challenges they face in doing so. Their needs, aspirations and tools are contrasted with those we are more familiar with from GIScience. The talk is structured using the scale continuum, beginning with disciplines working at the atomic and molecular scale, and ending with those whose models must encompass the entire physical space of the universe.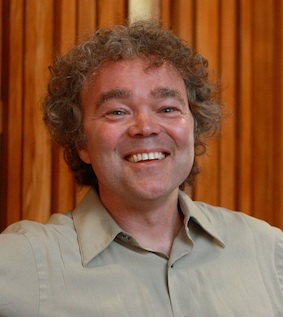 Mark Gahegan is Director of the Centre for e-Research and Professor in the Department of Computer Science at the University of Auckland, New Zealand. Prior to this he spent nine years as Associate Director of the GeoVISTA Centre in the Department of Geography at Penn State in the USA. As Like every other professor, he has written lots of papers, given lots of talks, and held lots of grants. He serves on the editorial board of lots of journals, including a spell as the Americas Editor for the International Journal of GIScience.
His research interests are at the interface of the natural and computational sciences, concentrating on eScience (cyber-infrastructure), knowledge representation, geo-visualization and discovery science, geographical information science, remote sensing, spatial data structures and algorithms and geo-computation. In an eResearch capacity, he has worked with a number of different academic communities: including geosciences, bioinformatics, fungal plant pathogens, digital archaeology, and climate change research.
Third Session
Paper presentation:
Hatim Gazaz, Dieter Pfoser, Arie Croitoru and Paul Delamater:
Geo Fingerprinting of Social Media Content
Paper presentation:
Hien To, Ruben Geraldes, Cyrus Shahabi, Seon Ho Kim and Helmut Prendinger:
An Empirical Study of Workers' Behavior in Spatial Crowdsourcing
Paper presentation:
Suprio Ray and Bradford Nickerson:
Dynamically Ranked Top-K Spatial Keyword Search
Paper presentation:
Jan Stutzki and Matthias Schubert:
Geodata supported classification of Patent Applications
Fourth Session
Paper presentation:
Dung D. Vu, Hien To, Won-Yong Shin and Cyrus Shahabi:
GeoSocialBound: An Efficient Framework for Estimating Social POI Boundaries Using Spatio-Textual Information
Paper presentation:
Xiaoxing Zhao, Yuanyuan Qiao, Anders Lindgren, Zhongwei Si and Jie Yang:
Prediction of User App Usage Behavior from Geo-Spatial Data
Paper presentation:
Andreas Spitz, Johanna Geiß and Michael Gertz:
So Far Away and yet so Close: Augmenting Toponym Disambiguation and Similarity with Text-Based Networks
Closing Poster Session