Ludwig-Maximilians-Universität München
Institut für Informatik
Lehr- und Forschungseinheit für Datenbanksysteme
University of Munich
Institute for Computer Science
Database and Information Systems
---
| | | |
| --- | --- | --- |
| | E | nvironment for |
| Deve | L | oping |
| | K | DD-Applications |
| Supported by | I | ndex-Structures |
---
[ Background | Release History | Bug Reports | Agenda | Contact | Contributors | Publications ]
---
Background
Data mining research leads to many algorithms for similar tasks. A fair and useful comparison of these algorithms is difficult due to several reasons:
Implementations of comparison partners are not at hand.
If implementations of different authors are provided, an evaluation in terms of efficiency is biased to evaluate the efforts of different authors in efficient programming instead of evaluating algorithmic merits.
On the other hand, efficient data management tools like index-structures can show considerable impact on data mining tasks and are therefore useful for a broad variety of algorithms.

In ELKI, data mining algorithms and data management tasks are separated and allow for an independent evaluation. This separation makes ELKI unique among data mining frameworks like Weka or YALE and frameworks for index structures like GiST. At the same time, ELKI is open to arbitrary data types, distance or similarity measures, or file formats. The fundamental approach is the independence of file parsers or database connections, data types, distances, distance functions, and data mining algorithms. Helper classes, e.g. for algebraic or analytic computations are available for all algorithms on equal terms.

With the development and publication of ELKI, we humbly hope to serve the data mining and database research community beneficially. The framework is free for scientific, non-commercial usage. In case of application of ELKI in scientific publications, it should be cited with the most recent publication below (see publications).

Please note: Algorithms in ELKI are not tuned by implementation for individual efficiency but for fair comparability within ELKI. Runtime comparisons of algorithms using ELKI implementations with algorithms using implementations not based on the ELKI framework are likely to produce misleading results.
Release-History
0.3 (2010, March, 31)

New release with a focus on outlier detection methods and visualization (see publication P3),
along with some general refactoring that improves memory efficiency and performance and
a minimalistic GUI for interactive parameterization of ELKI algorithms. requires Java SE 6
0.2.1 (2009, July, 13)

bug-fix release for 0.2, solving an issue with running PreDeCon, FourC and COPAC. requires Java SE 6
0.2 (2009, July, 6)

publication of an extended version (see publication P2),
including distance measures for time series and a visualization tool for kNN-queries on time series.

Substantial changes in the infrastructure, see documentation.

requires Java SE 6
0.1 (2008, July, 10)

first publication of the framework (see publication P1) requires Java SE 6
Bug-Reports
Although the ELKI-Framework is work of some years, the development is effected along the way and is prone to bugs and errors. We welcome any bug-reports. We also appreciate any comments and suggestions. You can contact us by e-mail: elki (at) dbs ifi lmu de
Agenda
Following issues are intended to be addressed in the near future:
One of the major upcoming refactoring tasks will be the restructuring of the database layer and the index structure layer in preparation of a richer choice of index structures and their evaluation.
Contact
For questions and suggestions regarding ELKI you can write to elki (at) dbs ifi lmu de
You can also subscribe the mailing list for users of ELKI via https://tools.rz.ifi.lmu.de/mailman/listinfo/elki-user, to exchange questions and ideas among other users or to get announcements (e.g., new releases, major changes) by the ELKI team.
Contributors
Development and Maintenance
The ELKI core team ( elki (at) dbs ifi lmu de ):

Development Contributions
Noemi Andor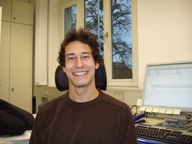 Thomas Bernecker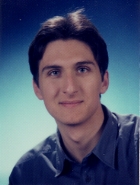 Franz Graf
Ahmed Hettab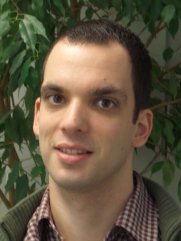 Peer Kröger
Heidi Kolb
Simon Mittermüller
Simon Paradies
Lisa Reichert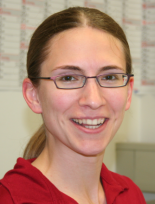 Marisa Thoma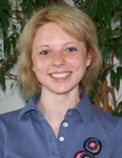 Steffi Wanka
Remigius Wojdanowski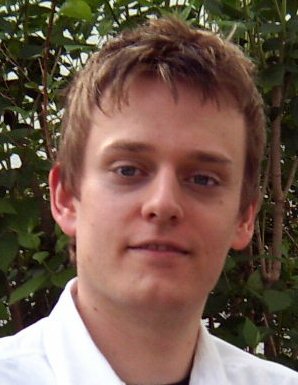 Andreas Züfle
Publications
[P3]
Elke Achtert, Hans-Peter Kriegel, Lisa Reichert, Erich Schubert, Remigius Wojdanowski, Arthur Zimek:
Visual Evaluation of Outlier Detection Models.
15th International Conference on Database Systems for Advanced Applications (DASFAA 2010), Tsukuba, Japan, 2010.
[EE (springerlink) | poster (pdf)]
[P2]
Elke Achtert, Thomas Bernecker, Hans-Peter Kriegel, Erich Schubert, Arthur Zimek:
ELKI in Time: ELKI 0.2 for the Performance Evaluation of Distance Measures for Time Series.
11th International Symposium on Spatial and Temporal Databases (SSTD 2009), Aalborg, Denmark, 2009.
[EE (springerlink) | poster (pdf)]
[P1]
Elke Achtert, Hans-Peter Kriegel, Arthur Zimek:
ELKI: A Software System for Evaluation of Subspace Clustering Algorithms.
20th International Conference on Scientific and Statistical Database Management (SSDBM 2008), Hong Kong, China, 2008.
[EE (springerlink) | poster (pdf)]